Lettings at Watling Academy
The Denbigh Alliance Multi-Academy Trust is committed to opening up the facilities at Watling Academy for external lettings, in order to support and develop the Academy's position at the heart of its local community.
Our vision is to host a wide range of events and clubs, run by groups and individuals from across the Milton Keynes community.
Opening Hours
Our state-of-the-art Sports facilities are available to hire to local community groups and businesses outside of school hours. Our current operating hours are from 5.45pm to 9.30pm, Monday to Friday, and 8am to 1pm on Saturdays. As the Academy grows, our operating hours will increase.
Current Hirers
We currently hire out our facilities to a range of users, including sports clubs, fitness teachers, dance teachers, football teams and the local Scout Group.
Facilities Available
4G Pitch
Our new 4G pitch is available for ad hoc and regular hire. We are also able to provide flood lighting, so the pitch can be used year-round. The full-size pitch can be divided into three cross pitches, for smaller team matches. Currently, we are only offering an hourly rate for the hire of the full pitch.
Sports Hall
Our sports hall (686.6m2) comes equipped with markings suitable for multiple sports, as well as cricket nets and motorised basketball hoops. We also have indoor netball posts, badminton posts, and benches available for hirers to use.
We are also able to facilitate non-sporting events in this space, subject to availability, with a maximum capacity of 600 people.
Dance Studios
We have two dance studios (151.4m2) available for hire, both equipped with mirrored walls and ballet barres, as well as sprung floors.
Ideal for use for dance and fitness classes, these spaces have a maximum capacity of 100 people.
MUGA Courts
We have 8 MUGA courts available for hire, suitable for netball, tennis, and other sports. Hire rates include the use of netball posts or tennis nets, where required. Floodlighting is available to support year-round use.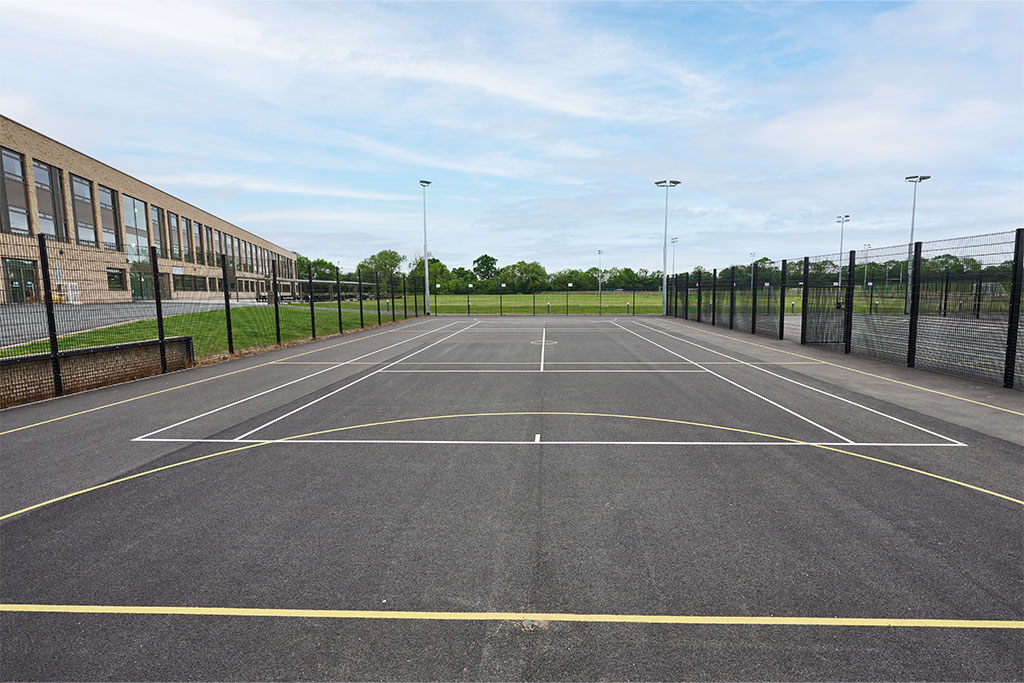 Grass Pitches
Our grass football pitches will be available to hire from September 2022. Please contact us if you would like to be added to our waiting list.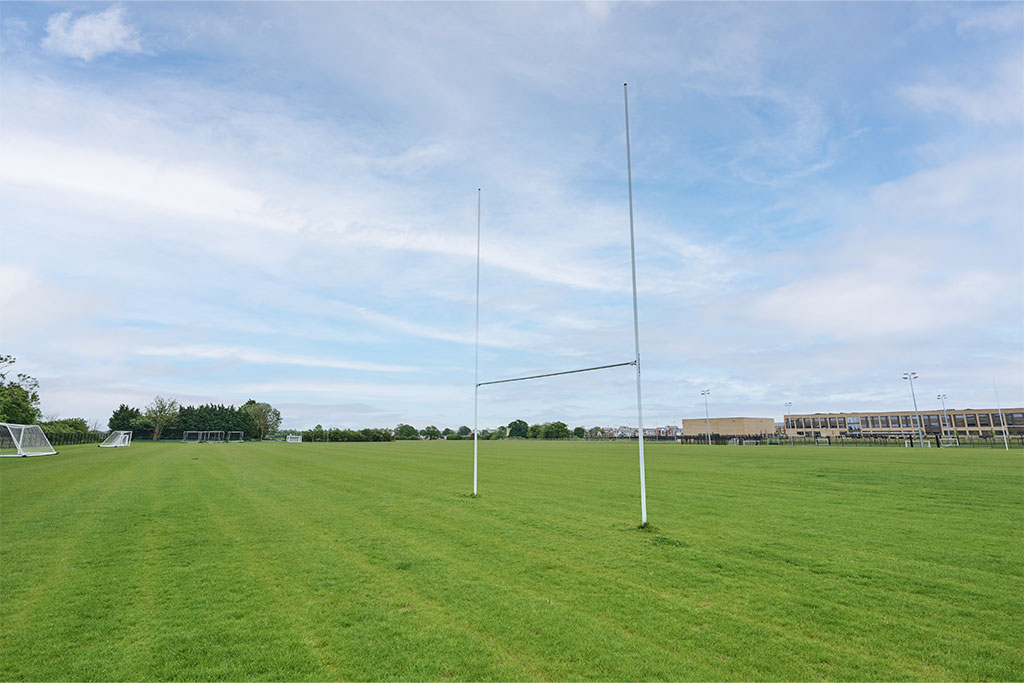 Changing Rooms
All hirers of our sports facilities have access to the changing rooms on site, if required. Current hirers have commented that this modern facility rivals that of many gyms!
Current Hire Rates
Our facilities rates are currently as follows:
| Area | Rate per hour |
| --- | --- |
| 4G Pitch (Full pitch only) | £129 |
| Sports Hall | £50 |
| Dance Studio | £20 |
| MUGA Courts | £25 |
| Grass Football Pitch | £50 |
These rates are subject to regular review.  Community users/charities may be eligible for a reduced rate – please contact us for further information.
All prospective hirers will need to accept our terms and conditions (available on request) and hold appropriate levels of insurance.
If you have any questions, or would like to view the facilities, please email lettings@watling.academy, and we will be happy to help you.
We are hoping to hold an open event for prospective hirers soon – and will publish details of this in due course.